 The NewEarth Project Media Team is seeking to expand with more experienced VOLUNTEERS, Graphic Designers I and II.
General Tasks: Collaborating with members of the NewEarth Media team by delivering Graphic Designs as needed, and attending periodic meetings.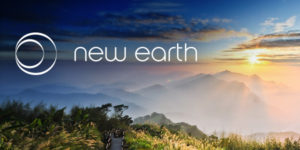 Primary Duties & Responsibilities:
Ability to conceptualize and implement a design solution from start to finish
Ability to flexibly work with a group to strategize and take suggestions from others for NE Branding ethos
Create designs by hand and/or digital means
Create memes / converting graphics into multiple colors, context as needed
Sizing of graphics to fit proportionally on various projects
Assist with artwork development, organization, communication, and illustrations (specify colors, images, type style, and layout) for our two digital magazines, The NewEarth Oracle (NEO), and The Sovereign's Voice.
Requirements:
Proficient computer skills in Adobe Illustrator, Photo Shop, MS Office with excellent computer access/wifi
Knowledge of digital graphic design
Broad-spectrum graphic design experience preferred, but not necessary
Hand-sketch and illustrator capabilities, always a plus
Location: Anywhere (Bali, Indonesia and London, UK a plus for onsite NE collaboration)
Service: Suggested 3-5 hour minimum commitment per week, which leads to greater participation and exciting advancement in the worldwide NewEarth movement as we move in to 2010.