Update 2020
This is a dynamic, rewarding and exciting hands-on professional VOLUNTEER position, which includes general (online) administrative work, scheduling, attending weekly digital meetings, editing and replying to emails, as well as assisting with unique projects that the NewEarth University (NEU) is undertaking.
The chosen applicant must be committed and very flexible.
10-15 hours per week would be a realistic experience for the successful candidate in assisting Dr. Ash (with potential for exciting advancement within the greater NewEarth Project and its associated unprecedented global initiatives).

Skills required:
passion to be a part of the NewEarth movement
articulate with strong writing and editing skills
heart-centered and flexible
professional, pleasant manner to liaise in hi-level global engagement
willing to learn & follow instructions while collaborating with others
excellent computer skills and access to good wifi for daily email communique
available for setting and attending online video-chat meetings on Skype and Zoom communication platforms
user-level of word-processing programs & spreadsheets, especially WordPress fluency – important
10 years minimum experience helpful, but not required
alignment with the NewEarth Project 2.0 ethos and actively doing "inner work" towards sovereign self-realization
fluent in English (other languages helpful but not necessary)
Skills that are an advantage:
undergraduate, graduate or postgrad education, (Bachelor's, Master's, PhD degree)
experience in online and on-site curricula creation and development
extensive background in executive support as a personal assistant
knowledge of / user level: WordPress, Photoshop, Social Media (Facebook to help manage the NEU page)
able to travel worldwide for NE events (Bali, Indonesia at our flagship NewEarth Haven; NE Sanctuary, Mexico; and the SouthWest, USA)
If this is you, please contact us with a detailed letter of your passion, work experience and skills, accompanied by a recent CV or resumé with kind attention to the NEU Co-founding Chancellor, Dr. Ash at: [email protected]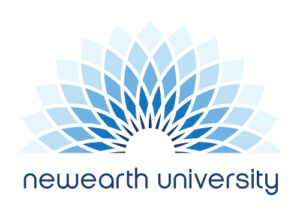 With Love, from the NewEarth University Team